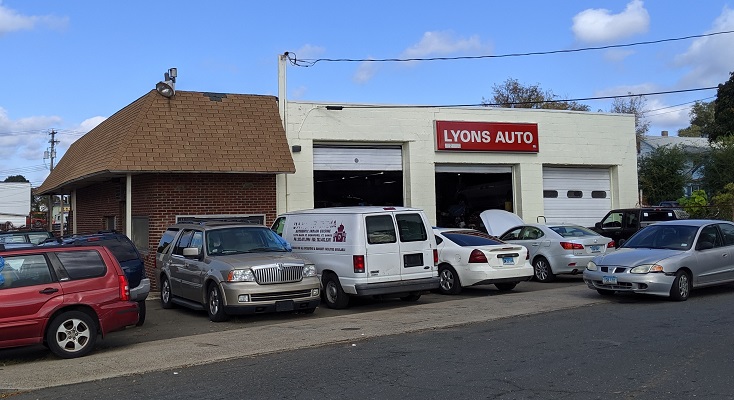 Proudly Servicing New Haven County Since 1984
Your Trusted New Haven Mechanic
Your Satisfaction Is Our #1 Priority
About Lyons Auto, Inc
Owned and operated by founder Robby Lyons, Lyons Auto, Inc has been proudly servicing New Haven and surrounding areas since 1984. Our mission is to "take great pride in the work that we do and to make every effort to ensure that our customers are satisfied." It's no secret as to why our customers continue to bring us their business! This mission is in the heart of everything that we do and is the reason we have gained the trust and loyalty of our customers over the past 35 years. If you're living in New Haven County and are in need of a dependable, trustworthy mechanic, then give us a call. We'll be more than happy to schedule you for an appointment and give you the great service that you deserve!
Our Services
Lyons Auto, Inc provides auto repair services to New Haven and its surrounding areas. In fact, most of our clients are from West Haven, Orange, North Haven, East Haven, Milford, Branford, and other surrounding areas!
Maintenance
Oil Changes, Brakes, Rotors, Tires, Batteries, Fluids, Filters, Spark Plugs, and much more!
Under the Hood
Transmission, Alternator, Electrical, Radiator, Air Conditioner, Sensors, Major Engine repairs, and much more!
Under the Body
Suspension, Exhaust, Calipers, Timing Belts, and much more!
Collision
Bumpers, Fenders, Panels, Glass, and much more!